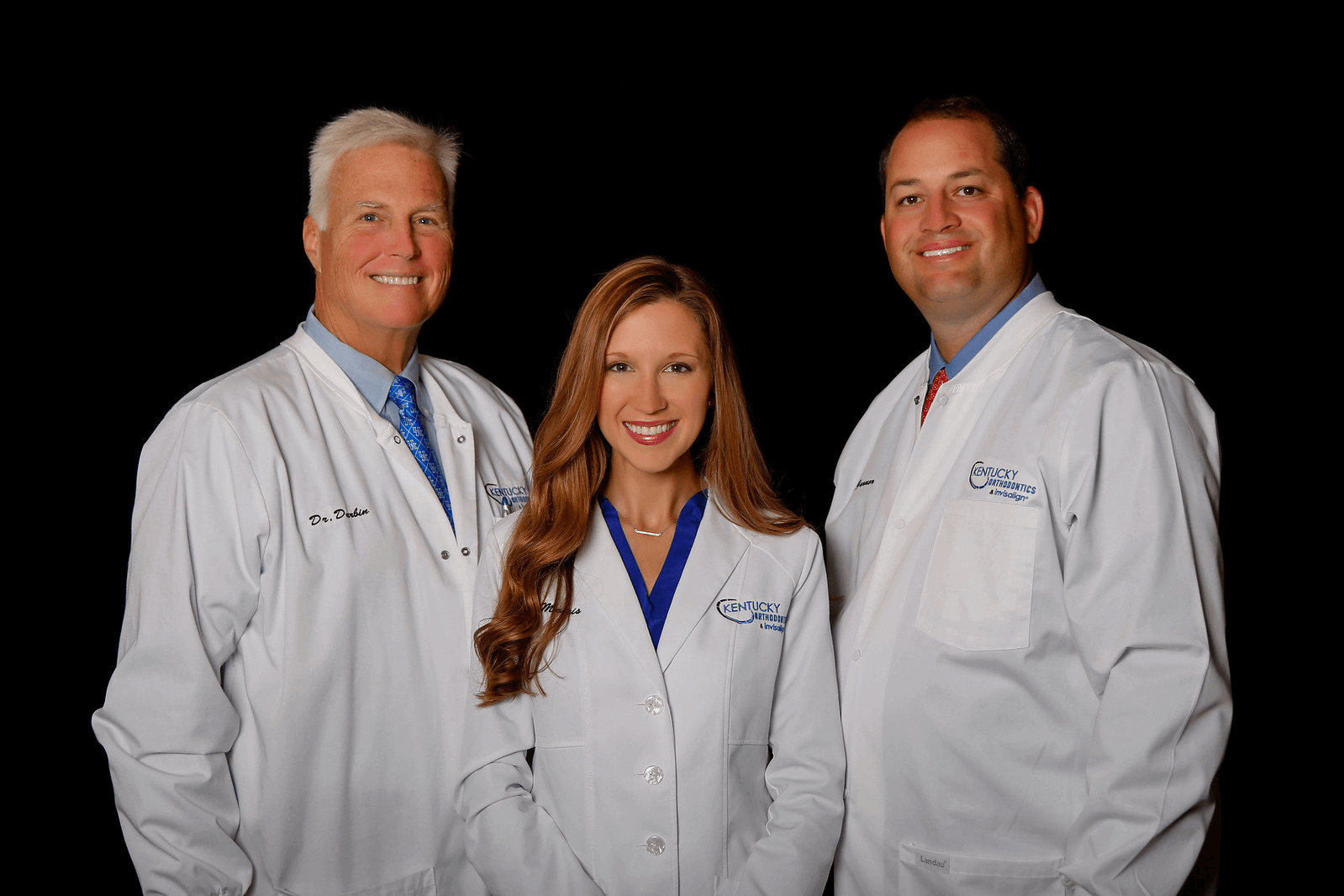 about our practice
---
Drs. Durbin, Morris and Garner at Kentucky Orthodontics & Invisalign offer greatly advanced and leading edge treatment options for children, teens, and adults who are in need of orthodontic care. We take pride in our specialty service and are proud to be improving smiles for our patients in many Kentucky cities and communities. As an Elite 1% Invisalign orthodontics practice, we perform complex dentofacial orthopedics, surgical Invisalign, accelerated orthodontics, and much more. We use ONLY the most modern technology and tools to provide our patients with highest-quality, life-lasting results. We also utilize digital radiology and pioneered the innovation of remote "Long-Distance Convenience Invisalign" treatment methods utilizing professional orthodontic monitoring via online tools such as Skype, Facetime, texting and email. Kentucky Orthodontics & Invisalign is at the forefront of best-practices orthodontic treatment and we invite you to learn more about us.
OUR DOCTORS
Our Orthodontists, Dr. Douglas D. Durbin, Dr. Lauren D. Morris, and Dr. Thomas C. Garner, are highly-skilled and trained in advanced orthodontic treatment modalities. Our number one priority is our patients, which is why we work diligently to provide attentive, personalized care. With the leadership of Dr. Douglas D. Durbin, who has been in practice for over 35 years, we are able to provide exclusive and individualized care that yields outstanding results. We take the time to listen to the questions and concerns of all our patients before providing treatment. Therefore, you can rest assured that when you visit us at Kentucky Orthodontics & Invisalign, you will be treated like family!
Reviews
Great!!! Staff is so wonderful. Dr. Durbin did a great job with my daughters teeth. She has a beautiful smile.
They helped my daughter so much. They made her proud of her smile & I'd recommend them to everyone!
I am please to post this review. I had the Invisalign appliance and in 7 months was finished. I also used the Acceledent which helps the teeth to move quickly. Pain free - I now have straight teeth and my smile has improved. I am 70 and couldn't be happier. Dr. Durbin and the rest of the staff were fantastic and took good care of me throughout the process. With this I changed trays every 3 and half days. I highly recommend them.
Wonderful and helpful staff. Great doctors. And my daughter ended up with with a beautiful smile. Thank you Kentucky Orthodontics
I have a beautiful smile thanks to the great staff at Kentucky Orthodontics and Invisalign! It took less than a year for me to achieve my perfect smile. I am so pleased with their professionalism and willingness to work around my schedule to better convenience me. Not only do they deliver exceptional service, but they also have some awesome payment plans for those who may not want to pay up front. Thank you Dr. Durbin and staff!
4.9 Average Rating
262 Total Reviews