Teens with complex orthodontic conditions such as crooked teeth, overbite, teeth crowding, or gap issues are great candidates for Invisalign Teen. Just like the adult version, Invisalign Teen can safely and effectively correct the position and alignement of teeth in an average of 1 – 2 years. At Kentucky Orthodontics & Invisalign, we also offer Propel's VPro5 to enhance treatment and cut Invisalign Teen treatment time by half in many cases. Invisalign Teen is especially helpful for teens who are active in sports or the performing arts, since metal braces can be dangerous during contact sports or make it more difficult to play a musical instrument. If your son or daughter is anxious about metal braces, come visit us at one of our Kentucky locations today for a free consultation. Our talented orthodontists will take their time to answer all your questions and discuss all the benefits of Invisalign Teen.
Invisalign® Teen Reviews
"The best group of Orthodontists out there! My dog ate my retainers and Dr. Durbin immediately let me come in to see him to get new retainers. Most Drs. usually wouldn't do that if they are booked fully that day. They truly care about their clients and I really appreciate that! But most importantly, my teeth have never looked better thanks to this group!!"
- A.T. /
Google /
May 28, 2017
"My daughter's smile is perfect!!! Dr. Durbin and his staff are amazing."
- N.S. /
Google /
Jun 11, 2016
"As of today we have only visited Dr. Durbin once. He was very friendly, explained everything and took time to answer my questions and address my concerns. Long story short, we had a couple of obstacles that was going to push my daughters next appointment to the end of August. I emailed Dr. Durbin to let him know what was going on and that there was going to be a delay, that the "other" orthodontic office in town wasn't going to release my daughters scans. HE HIMSELF started looking and was able to get my daughter a MUCH sooner appointment so we can get treatment going. I have never in my life seen a more concerned doctor and be so hands on with patients care. I HIGHLY recommend. Staff is friendly and helpful also. I look forward to our long road ahead. I know my daughter will be in good hands."
- M.H. /
Google /
Jul 16, 2017
"I loved what Dr Durbin did for my kids with missing bilaterals that I went to get Invisalign from him for myself. He and the staff are the best and his Owingsville office makes it very convenient for treatment."
- J.A. /
Facebook /
Sep 02, 2016
"Wonderful orthodontists and staff! My daughter had a major overbite and crooked teeth a few years ago. After less than two years, she had perfect teeth. Thumbs up to the wonderful orthodontists, staff, and particular Ella who was so helpful!"
- S.M. /
Facebook /
Jul 18, 2013
Previous
Next
What makes Invisalign Teen different from Invisalign? Many of our patient's parents are wary of allowing their teen to have the responsibility of expensive aligners for their orthodontic treatment. It's a huge investment in time and money, but our orthodontists are aware of these factors when it comes to teenage patients. Invisalign Teen has 3 excellent features that will help ensure your teen will end up with the beautifully straight smile:
Compliance indicators: The aligners have a spot on the back part of the appliance that wears off with use. Our orthodontists will be able to tell if your teen is not wearing their aligners long enough or even if he or she is not

wearing them at all. This will help keep the teens accountable for wearing the product 20 – 22 hours a day, and keep their treatment on schedule. Non-compliance issues mean the teen will be in treatment longer.
Eruption tabs: The makers of Invisalign Teen understand that not all our teen patients will have in their final molars or "wisdom teeth." They have made the product with eruption tabs to leave space for the final molars so that they can grow in the right place without overcrowding the other teeth. Regular Invisalign does not come with this feature.
Extra replacement aligners: We plan for mishaps and lost aligners by building 6 replacement aligners into your teen's treatment plan. Accidents happen and we all misplace things from time to time. Keeping this in mind, we are just a call and an office visit away from a replacement.
During an Invisalign Teen consultation, our orthodontists will take several images (photographs and X-rays) from different angles of the mouth and make an impression of the upper and lower teeth. Clear, acrylic aligners will then be made from the impressions, which are customized to fit only your teen's mouth.
You and your teen will attend a consultation appointment with one of our orthodontists to discuss treatment goals, how your teen feels about having an orthodontic appliance, and what will be expected during the correction period (typically 1 – 2 years, but this will vary in each case). The VPro5 acceleration device will also be discussed as well. Typically, teen patients visit our office every 2 – 4 weeks for their new aligners. Your teen will have regular check-ups with our office to make adjustments as needed, plus to document their progress and compliance. It is important to keep all appointments to ensure proper teeth alignment. If your teen is of driving age, please discuss with our team if he or she is allowed to come to appointments without your company.
Teen patients will have follow-up appointments every 2 – 4 weeks. During this time, our orthodontists will replace their aligners, examine their progress, and check for how he or she is doing with compliance. Invisalign Teen has built-in compliance indicators that will show us if your teen is wearing their aligners regularly, or if he or she needs to be wearing them more often. The indicators will help your teen be more accountable with wearing their aligners for the majority of their day (awake and asleep).
Also, keep in mind that your teen will be able to brush and floss without the obstacle of metal braces. Invisalign Teen will need to be removed for eating and it is a good habit to make sure the teeth are clean before the aligners are snapped back into place.
There can be a lot of pressure put on our teens to have good grades, participate in multiple extracurricular activities and sports at school, maintain friendships, and begin to develop an understanding that their appearance matters to them. Many teens refuse to have orthodontic care because they don't want to wear traditional metal braces. This is unfortunate because we can offer so many different options in orthodontics today. Invisalign Teen in an excellent example of how teens can correct their teeth inconspicuously and go about their normal activities without interruption. Life doesn't have to stop for braces because with Invisalign Teen, your son or daughter can get their best smile with removable, invisable aligners.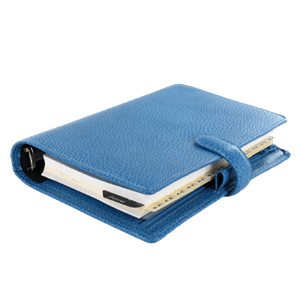 Plan Your Procedure
Procedure Recovery Location

Out-Patient
Contact Us
Call or visit us at any of our Kentucky locations in Frankfort, Georgetown, Lexington, Louisville, Mount Sterling, Nicholasville, Owingsville, Richmond, and Winchester. Our Orthodontists Drs. Douglas D. Durbin, Thomas C. Garner, and Lauren D. Morris are highly-trained and experienced with Teen Invisalign.
Many teens want a picture-perfect smile, but feel uneasy about traditional orthodontics (metal braces, elastics, headgear). At Kentuck Orthontics & Invisalign, we will walk our teenage patients through the process and discuss how Invisalign Teen can accomplish a beautiful and clearly confident smile. Call us today to set up a complimentary consultation.
Related Procedures