At Kentucky Orthodontics & Invisalign, we offer many different types of oral appliance therapies for spacing issues for your teeth, such as our Red, White and Blue Aligner System (RWB). This system is very effective for those who have minor cosmetic problems with the front 6 teeth on the top and/or bottom, or crowding issues that are causing discomfort. Our team uses modern orthodontic techniques and innovative technology to develop tailored treatments that are unique to your condition. If you desire an inconspicuous way to straighten your teeth, call one of our Kentucky offices today to schedule a private consultation.
Reviews
"Great!!! Staff is so wonderful. Dr. Durbin did a great job with my daughters teeth. She has a beautiful smile."
- T.P. /
Google /
Aug 20, 2017
"I could not be happier with my results from Kentucky Orthodontics and Invisalign! They knew I wanted to get my teeth straightened before my wedding and they worked with me to make that happen. I wouldn't trust anyone else with my smile :) Thank you all so much!"
- L.O. /
Google /
Apr 18, 2019
"Dr. Durbin & Dr. Garner completed my orthodontic treatment (repair to the failed treatment a few years prior) in September of 2008. At the end of my treatment, they placed permanent retainers on my teeth. Just last year (2018) I had an issue with my top retainer breaking and leaving a gap in my wire. I neglected going in, mostly in fear of how much it was going to be to fix... I finally went in today (April 2019) to have a quick consult to see what the best option was for repair and talk pricing. I walked in and before I could even finish with the receptionist, the assistant was there to take me back! (First win... no wait) I get back there, explain what's going on, and she was extremely understanding, took a look and let me know exactly what she thought Dr. Durbin would recommend. Dr. Durbin came over within just a few minutes of waiting. I thanked him for 10 years of no problems! He recommended the fix, gave me the price and I was stunned at how reasonable it was (Second Win)! On top of that, I didn't think I was going to get the issue taken care of today, but the assistant fixed the few breakages and glue deterioration within a 30/40 minute office visit and I was out the door (Third win... considerate of my time)! I am very pleased with the level of professionalism and reasonable price from Dr. Durbin. And more so pleased with the idea that my retainers have been great for the past TEN YEARS! I appreciate your office, doctors, and assistants for taking care of my pearly whites since the 8th grade! -Amanda"
- A.J. /
Google /
Apr 18, 2019
"Dr. Durbin is the best in the orthodontist business. I've been going to this place for years now and I would recommend this place to anyone looking to get your teeth straightened or any problem with your teeth they can fix!!!"
- K.A. /
Google /
Apr 16, 2019
"This place is great! Everyone is friendly and professional. Have been with them for 10 years and wouldn't consider going anywhere else."
- J.K. /
Google /
Apr 10, 2019
Previous
Next
The Red, White and Blue Aligner System is great for patients wanting quick treatment for misalignment or spacing issues in the front 6 teeth (on the top or bottom). These removable aligners have red, white, and blue dots that represent the stage of treatment you are in. We will take photographs of your teeth, along with X-rays, and an impression of your mouth to make your custom aligners. Then, our orthodontists will have your custom aligners made. Once the Red, White and Blue Aligners are made, we will fit the aligners to make sure they are comfortable. Our orthodontists will also create a schedule of office visits to manage and document how your teeth are responding.
At first, it may take a few days to get used to having the aligners in your mouth. You can expect some discomfort, but that will subside once your teeth, gums, and lips are acclimated to the appliance. It is very important to wear your aligners all the time, with the exception of when you are eating, participating in strenuous physical activity (such as sports), or attending a very special occasion. The longer you wear your Red, White and Blue Aligners during each stage of treatment, the faster you can see your results.
Once you have your Red, White and Blue Aligners, you will find that they are easy to maintain and comfortable to wear. Like other invisible aligners, you will need to take them out while you eat. It is also a good practice to brush both your teeth and your aligners after you eat. Leaving food and bacteria on your teeth with an aligner may cause your teeth to decay and lead to gum disease. Keeping all your orthodontic and dental check-ups are essential to your treatment as well. Bi-annual dental cleanings and preventative care will ensure optimal oral hygiene and results.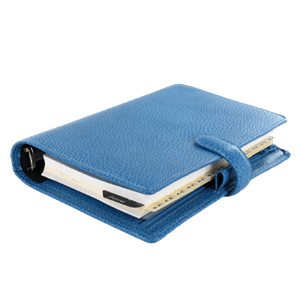 Plan Your Procedure
Procedure Recovery Location

Out-Patient
Call Us
An easy way to boost your self-esteem is to have a proud, beaming smile. Don't let a few misalignments in the front row of your teeth keep you from smiling wide! Come see our Orthodontists Drs. Douglas D. Durbin, Lauren D. Morris or Thomas C. Garner for a consultation on the Red, White and Blue Aligner System. Look and feel your best with straighter, better spaced teeth. Feel free to schedule an appointment at any one of our locations: Georgetown, Winchester, Owingsville, Nicholasville, Richmond, Louisville, Frankfort, Mount Sterling, or Lexington. We look forward to meeting you.
Related Procedures