Regardless of whether you are a child, teenager, or adult, orthodontic treatment is usually a change for the better. The mechanisms involved in the movement of teeth are virtually the same regardless of a person's age. Crowded or twisted teeth, protruding front teeth, large spaces or gaps between teeth, chewing difficulties, TMJ pain (TMD), and other bite problems can all be corrected by orthodontic treatment. We also offer accelerating orthodontic treatments such as AcceleDent Optima and Propel's VPro5 to cut treatment time by up to 50%. This means, those who are in need of orthodontic treatment can see stunning results in half the time.
Best of all, we now offer flexible "no down payment" and "no interest" payment plans. Having insurance can make braces more affordable. The physical and psychological benefits of orthodontic treatment usually last a lifetime, which make orthodontics a very wise healthcare investment. Call Drs. Durbin, Morris and Garner at Kentucky Orthodontics & Invisalign today for a free consultation. We can discuss the specifics of your treatment in further detail and set up an appointment at any one of our 9 Kentucky locations.
Reviews
"Great!!! Staff is so wonderful. Dr. Durbin did a great job with my daughters teeth. She has a beautiful smile."
- T.P. /
Google /
Aug 20, 2017
"Dr. Lauren Morris made my dreaded experience of getting braces for the second time as easy as possible! She was extremely attentive and addressed all my concerns and needs. She was very thorough and explained all aspects of my treatment plan. She always made me feel comfortable and genuinely cared about my end result as much as I did, if not more. I have a beautiful perfect smile thanks to Dr. Morris and I couldn't be happier with my results. I highly recommend her to anyone interested in achieving their dream smile!"
- A.K. /
Facebook /
Mar 06, 2018
"Dr. Morris is the best! She is currently treating our child with an expander. Our child was beyond frightened by the process, but Dr. Morris put him at ease and made everything ok. I would recommend this group to anyone looking for orthodontists!"
- C.T. /
Facebook /
Mar 06, 2018
"Kentucky Orthodontics & Invisalign does an excellent job, I purchased invisalign with them after shopping around for several months. Turned out better than I could have ever imagined. The staff is very friendly, very understanding, & just pleasant to work with. They do a great job at a fantastic price!"
- C.M. /
Facebook /
Mar 05, 2018
"Dr Durbin and the entire staff were so wonderful to deal with during my daughter's invisalign treatments! She was extremely anxious about the whole process and they were very understanding and patient, helping to calm her anxiety. As a parent, I could not be more appreciative of the care they gave her. I always recommend KY Orthodontics & Invisalign to anyone I hear talking about getting braces for their kids, because I know they will be so pleased with the experience and results there."
- A.M. /
Facebook /
Feb 18, 2018
Previous
Next
Orthodontic treatment can greatly benefit the oral health of children, teenagers, and adults. We often see patients as young as 6 years old. However, every patient's case differs, which means orthodontic treatment will vary as well. Our practice performs full exams and diagnostic tests before any treatment is performed.
Although we see patients from 6 years old up into adulthood, the initial orthodontics process is the same. Every patient will undergo a thorough consultation and exam of their teeth, gums, and jaw. From there, our orthodontists will create a customized treatment plan that is tailored to your specific needs. Below is a brief summary of our approach toward orthodontic care for children, teen, and adults.
Children:
We believe there is a benefit to early treatment of certain orthodontic problems. We routinely see patients between the ages of 7-10 to monitor their growth and development; however we only intervene when necessary. We think that by monitoring the development of our younger patient's smiles we are more successful in treating them. Orthodontics should be age appropriate to each specific patient.
Teens:
Teenagers comprise the majority of patients in most orthodontic practices. We pride ourselves on our ability to get our adolescent patients excited and motivated about their orthodontic treatment. We understand that teenagers have concerns with how they look or feel about their treatment. We offer different options for teenagers such as traditional silver braces that can be decorated with colored rubber bands, clear brackets, and in many, if not most cases can offer Invisalign-Teen Clear Aligner treatments.
Adults:
Adults who have healthy teeth and supporting structures are never too old for orthodontic treatment. Approximately 25% of our current patients are adults experiencing braces or Invisalign for the first time to enhance their appearance and improve their oral health. In fact, many adults are opting for healthy smiles by receiving orthodontic care that was not available to them as children. Thanks to advanced technology, older adults can now experience clear or ceramic braces, inconspicuous retainers, and modern surgical techniques that easily correct skeletal issues.
Whether you or your child are receiving orthodontic care, our office will provide specific instructions. Your comfort level during treatment will vary depending on the severity of your unique case. Generally, most discomfort can be eased by using over-the-counter pain medication and/or sugarless gum. Please feel free to call our office if you have any questions regarding your treatment and care. Our staff can easily assist you and set up an "emergency" appointment, if it ever becomes necessary. However, most patients will usually have follow-up appointments scheduled 8-12 weeks after their initial appliances placement and treatment.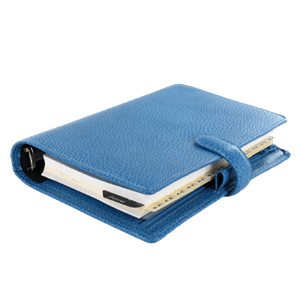 If you or your child are in need of orthodontic care, call any one of our 9 locations in Louisville, Lexington, Frankfort, Georgetown, Winchester, Mount Sterling, Owingsville, Richmond, or Nicholasville. Our talented Orthodontists, Drs. Douglas D. Durbin, Lauren D. Morris and Thomas C. Garner, and can create a custom treatment plan that will address all your orthodontic needs and concerns. Don't let age discourage you from obtaining that gorgeous smile that you deserve!
Related Procedures