At Kentucky Orthodontics & Invisalign, our orthodontists specialize in dentofacial orthopedics. This is a very specific area of dentistry that focuses on guiding the growth and development of facial structures such as the jaw and teeth. This particular development pertains to children as young as 6 or 7. Early intervention ensures the long-term health of your child's teeth, jaw, and gums. Our practice believes that early detection is key, as it will help minimize the need for tooth extraction, improve teeth alignment, decrease the chance of a "bad bite", and provide overall better dental symmetry. With treatments such as oral appliances like palatal expanders, Herbst, spacers, and Forsus, your child will be given the best chance at having a beautifully healthy smile. Unlike many other orthodontic practices, we perform orthopedic jaw corrections and apply oral appliances (often using Invisalign) at the same time. Call our office today to schedule a free consultation.
Dentofacial Orthopedics Reviews
"The Best - Jayden says " Dr. Durbin" is my best friend .. He helps me not to be scared ..."
- J.M. /
SmileReminder /
Dec 22, 2016
"Dr. Durbin is wonderful with kids. He made a s... - Dr. Durbin is wonderful with kids. He made a special appliance for my grandson, when I couldn't find anyone else to do it."
- K.G. /
SmileReminder /
Nov 03, 2017
"Happy Start! - Thank you so much for a great first experience for my 8 year old daughter. She came out of there smiling and ready for the next step."
- H.W. /
SmileReminder /
Jul 27, 2015
"After several years of orthodontic treatment to correct some massive alignment issues my son had a beautiful perfect smile. On Friday he was injured in an accident at school resulting in his teeth being knocked out of position. I called the office, but they were closed for the day, I was redirected to the orthodontist on call for emergencies. I was able to talk to Dr. Durbin directly, he stayed on the phone with me, requested pictures be sent to him so he could evaluate my child remotely. He gave us clear instructions for immediate attention to the matter. But MOST importantly he stayed in contact with me all weekend, frequently checking on progress and status until he could be seen in the office. I am a nurse and am in contact with doctors all day and frequently over the weekend for emergency type situations. I have never experienced the level of service, attention and genuine concern demonstrated by Dr. Durbin either personally or professionally. We have had an excellent experience over the course of treatment with 2 kids at KY Orthodontics & Invisalign. The fact that we were finished with treatment when this emergency occurred and still received OUTSTANDING care makes this mom very happy! I'll never regret my decision to choose Dr.Durbin as our orthodontist and recommend KY Orthodontics & Invisalign without a doubt!!!"
- M.F. /
Google /
Oct 25, 2017
"The staff are wonderful and made us feel comfo... - The staff are wonderful and made us feel comfortable from the minute we walked in!"
- K.D. /
SmileReminder /
Oct 23, 2016
Previous
Next
Dentofacial orthopedics is a way to guide the bones into proper growth before malocclusion becomes a dental concern. There may be a noticeable imbalance in the way the jaw or teeth are positioned in the mouth at the young age of 6 – 7. These conditions can cause difficulty chewing, mouth breathing, speech impediments, protruding teeth, and much more. Because the facial bones are still growing, children are excellent candidates for treatments in dentofacial orthopedics so that the jaw can be shaped and aligned before it becomes a bigger problem to correct.
After a complete assessment of your child's facial abnormalities and misalignments in the teeth and jaw, our orthodontists will design a customized treatment plan. Depending on your child's needs, their treatment may or may not include an orthodontic appliance. We offer a variety of appliances and if this is a requirement of your child's treatment, we can review all the options to determine which one is ideal. Our team will also educate you and your child on how to properly care for the appliance and answer any questions you may have regarding their treatment.
Once your child has their treatment plan, follow-up appointments will be scheduled to examine your child's progress with a record of their bone movement and teeth alignment. These appointments also allow us to make adjustments to the appliance and ensure it's fitting properly. If the appliance is lost or not functioning properly, please call our office to schedule an appointment.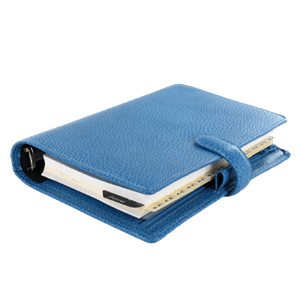 Plan Your Procedure
Procedure Recovery Location

Out-Patient
Call Us
Excellent, Early Interventions
Our Orthodontists Drs. Douglas D. Durbin, Lauren D. Morris, and Thomas C. Garner are trained in diagnosing, guiding, correcting, and treating dentofacial structures. We want to help you and your family minimize future dental problems through personal orthodontic care. Call our office to schedule an appointment with our team, so we can help create dazzling smiles for your family. You can reach us at any of the following locations: Lexington, Louisville, Frankfort, Georgetown, Winchester, Mount Sterling, Owingsville, Richmond, and Nicholasville,.
Related Procedures