When undergoing orthodontic treatment at Kentucky Orthodontics & Invisalign, our orthodontists may recommend a Forsus appliance. The Forsus Fatigue Resistant Device, is a great alternative to traditional headgear. As a more modern appliance, Forsus is typically used in orthodontic treatment for adolescent and adult patients who have braces. This specific device helps to correct excessive overbites and can decrease the need for jaw surgery. The appliance includes a small metal rod and spring, which are attached to the braces. The best news about Forsus is that it's strategically hidden inside the cheek and back of the mouth so the device cannot be seen by others. As a top Invisalign provider, most of our patients who need Forsus only have to wear traditional metal braces for 4 - 6 months. After that time, they will be given the option to transition into clear Invisalign aligners. Our practice is proud to be serving patients in over 9 locations in Northeast Kentucky and we invite you to call any one of our locations to set up a complimentary consultation.
Reviews
"Great!!! Staff is so wonderful. Dr. Durbin did a great job with my daughters teeth. She has a beautiful smile."
- T.P. /
Google /
Aug 20, 2017
"They helped my daughter so much. They made her proud of her smile & I'd recommend them to everyone!"
- J.M. /
Google /
Dec 05, 2018
"I am please to post this review. I had the Invisalign appliance and in 7 months was finished. I also used the Acceledent which helps the teeth to move quickly. Pain free - I now have straight teeth and my smile has improved. I am 70 and couldn't be happier. Dr. Durbin and the rest of the staff were fantastic and took good care of me throughout the process. With this I changed trays every 3 and half days. I highly recommend them."
- J.M. /
Google /
Dec 05, 2018
"Wonderful and helpful staff. Great doctors. And my daughter ended up with with a beautiful smile. Thank you Kentucky Orthodontics"
- S.P. /
Google /
Nov 28, 2018
"I have a beautiful smile thanks to the great staff at Kentucky Orthodontics and Invisalign! It took less than a year for me to achieve my perfect smile. I am so pleased with their professionalism and willingness to work around my schedule to better convenience me. Not only do they deliver exceptional service, but they also have some awesome payment plans for those who may not want to pay up front. Thank you Dr. Durbin and staff!"
- E.W. /
Google /
Nov 12, 2018
Previous
Next
The Forsus is used for patients with a Class II malocclusion (overbite) and cannot be taken off the braces unless one of our orthodontists removes it. Patients find that the Forsus is easier to wear than headgear (most children do not tolerate headgear well), but with the same great results.
The appointment to put on your Forsus does not usually take very long. Tiny rods and springs are applied to the braces on the upper back and lower middle teeth to transform your smile quickly and eliminate the use of elastics while it is in place. If you suspect a piece of the Forsus is loose or you cannot adjust the moveable piece back into place, please call our office for an adjustment to the appliance.
You can expect to have an adjustment period to the new springs (Forsus) in your mouth. Soreness in the treatment area is not uncommon. Each patient has a different level of pain tolerance, but should expect the mouth, teeth, and/or gums to be tender for several weeks. The good news is that the Forsus provides faster results than traditional headgear and can be removed once the correction is complete even if the braces are not ready to come off. You can also take over-the-counter pain reliever to help ease the pain during the Forsus adjustment period.
We advise our patients who wear braces to stay away from sticky, chewy, and hard foods that can be difficult to remove from the teeth. It is very important to take care of your teeth with routine brushing and flossing when you have a Forsus applied to your braces. Proper oral hygiene will help to prevent unnecessary food debris and bacteria, which will also decrease the chance of gum disease and tooth decay. Use your toothbrush (manual or electric) to also clean the rod and springs, as it collects bacteria very easily.
It is also still very important to keep all of your dental appointments for check-ups and dental cleanings with your primary dentist when you have braces. This way, your dentist can detect if you have tooth decay or if you are not properly brushing and flossing your teeth while the braces are on.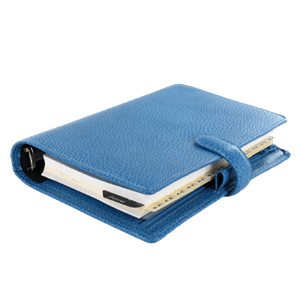 Plan Your Procedure
Procedure Recovery Location

Out-Patient
Call Us
Learn More About The FORSUS
If you would like to learn more about the Forsus appliance, please call our orthodontic office. Our experienced Orthodontists Drs. Douglas D. Durbin, Lauren D. Morris, and Thomas C. Garner will he happy to assist you. During your consultation, we will discuss all the benefits of the Forsus and if you or your child qualify for this treatment. Complimentary consultations are conducted daily at our following Kentucky locations: Louisville, Lexington, Frankfort, Nicholasville, Georgetown, Richmond, Winchester, Mount Sterling, and Owingsville.
Related Procedures