At Kentucky Orthodontics & Invisalign, we offer Propel orthodontics to provide the best care possible for our patients. Propel orthodontics features innovative devices like the VPro5 to accelerate teeth movement for faster results. This modern technology allows for more effective treatment for patients with Invisalign, ClearCorrect, or traditional metal braces. With the VPro5, patients will be able to achieve their desired outcome in less time and with fewer office visits. Other benefits include more predictability, less refinements, greater comfort, and higher patient satisfaction. Our orthodontists are continually researching the latest technology and techniques to provide the best treatment for our Kentucky patients.
Reviews
"Great!!! Staff is so wonderful. Dr. Durbin did a great job with my daughters teeth. She has a beautiful smile."
- T.P. /
Google /
Aug 20, 2017
"I thank you all so much for everything you done... - I thank you all so much for everything you done for my son and I. I am a single mother and struggle sometimes to make payment, but you all have been nothing but supportive. When my son was diagnosed with cancer, you stopped payments immediately, without question. You all are appreciated. I also like the fact that you don't extract teeth!"
- D.C. /
SmileReminder /
Jul 11, 2018
"Friendly, knowledgeable staff. Competitive pri... - Friendly, knowledgeable staff. Competitive pricing. Good location."
- W.B. /
SmileReminder /
Jul 11, 2018
"I'm 54 years old with Invisalign braces I got at Kentucky Orthodontics & Invisalign! Embarrassed by my crowded teeth, I had decided that I would just not smile or let anyone see my crooked teeth. But one day I thought why not fix my smile!?!On my first visit to talk about the possibility of braces, I was greeted by Chasity (receptionist) when I arrived for my first appointment. I have to be honest, I was pretty nervous and wasn't sure what to expect but she was so sweet and assured me that everything would be okay. I then met Dr. Miller and she was amazing. She was so sweet and quickly eased any nervousness I had about fixing my smile with braces. I got my Invisalign's a few weeks later on March 21 and was excited about the change that was to come. Dr. Miller shared a video with me that showed the change that each Invisalign tray would do to my teeth. The video showed how each individual tooth would move each time I changed into a new tray. I also use AcceleDent that is helping my teeth move to the correct spot even quicker than expected.It has now been 3 months and I can't believe the change in my smile already!! I would HIGHLY recommend Chasity, Dr. Miller AND Dr. Durbin and Kentucky Othrodontics and Invisalign!!"
- K.P. /
Google /
Jun 27, 2018
"Wonderful staff and wonderful experience!"
- H.P. /
Google /
Jun 27, 2018
Previous
Next
VPro5 is a part of Propel's long line of orthodontic products and is an FDA-compliant Class I medical device. It is a hand-held mouthpiece that accelerates bone movement by producing micopulses, which causes the aligners or braces to fit better. This process speeds up treatment time by up to 50%, which is very appealing to those who have to wear braces or aligners for 12 – 18 months. It is also less invasive than other orthodontic accelerating treatments.
Once you have completed your orthodontic exam and your Invisalign, ClearCorrect, or metal braces are in place, you will be provided with a VPro5 device that can be used in the comfort of your own home. The VPro5 should be worn for 5 minutes everyday, but you may wear the device up to twice a day if you prefer. If you decide to wear the device twice a day, allow yourself some time between sessions. When you are ready to use the VPro5, simply place the mouthpiece into your mouth, bite down, and press the power button. A blue light will flash, which will indicate the start of the session. Once the session is complete, a green light will flash 3 times. You will then remove the device from your mouth and detach the mouth piece from the battery.
Since the VPro5 produces micopulses or tiny vibrations to increase teeth movement, you may experience mild dizziness or nausea after using the device. This is normal and should subside within a few minutes following your session. You should thoroughly rinse your mouthpiece after each treatment to ensure proper oral hygiene.
Some patients have reported that the VPro5 helps with easing the tension they feel with Invisalign or metal braces because it causes a better fit. Others say that they can sometimes experience slight discomfort because they can feel their teeth moving at a faster rate.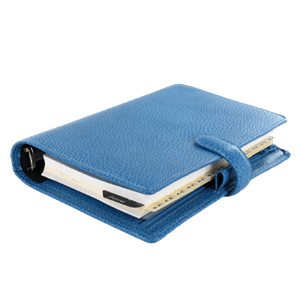 If you wear Invisalign, ClearCorrect, or metal braces and would like to cut your treatment time by up to 50%, call Kentucky Orthodontics & Invisalign for your VPro5 consult. You can visit any of our 9 locations in Louisville, Lexington, Frankfort, Nicholasville, Georgetown, Richmond, Winchester, Mount Sterling, or Owingsville. Our talented Orthodontists Drs. Douglas D. Durbin, Thomas C. Garner, and Lauren D. Morris can discuss the VPro5 in detail and set you on the road to faster results.
Related Procedures