At Kentucky Orthodontics & Invisalign, we offer Propel orthodontics to provide the best care possible for our patients. Propel orthodontics features innovative devices like the VPro5 to accelerate teeth movement for faster results. This modern technology allows for more effective treatment for patients with Invisalign, ClearCorrect, or traditional metal braces. With the VPro5, patients will be able to achieve their desired outcome in less time and with fewer office visits. Other benefits include more predictability, less refinements, greater comfort, and higher patient satisfaction. Our orthodontists are continually researching the latest technology and techniques to provide the best treatment for our Kentucky patients.
Reviews
"Great!!! Staff is so wonderful. Dr. Durbin did a great job with my daughters teeth. She has a beautiful smile."
- T.P. /
Google /
Aug 20, 2017
"My poor Drew had a rough weekend after a mouth injury at school knocked his perfect smile out of place. Thankfully Dr Durbin at Kentucky Orthodontics & Invisalign helped us through it. I was able to talk and text with Dr. Durbin directly all weekend long. He even contacted me several times to check on Drew's status. As a nurse, I've never experienced that level of care for any of my patients, and definitely not personally. Anyone in the market for an orthodontist should definitely seek care from this practice. I'm more satisfied now than I was with his perfect beautiful smile...and believe me when I say correcting his mouth was a task! Drew is going to be ok, he'll probably have to go back into braces for a little while but I KNOW he is in the best (and caring) hands at Kentucky Orthodontics & Invisalign!!!!"
- M.R. /
Facebook /
Oct 09, 2017
"Just recently moved to area and needed rubber bands for an appliance ... met Dr. Durbin who was very friendly and helpful!"
- L.W. /
Google /
Oct 08, 2017
"At KY Orthodontics everything from getting my braces on to getting my braces off has just been such a pleasant experience. The staff is super friendly and knowledgeable. Over all it's reassuring knowing that my teeth are in the right hands."
- S.C. /
Google /
Oct 07, 2017
"Dr. Durbin is the absolute best! Other orthodontists wanted to break my jaw to fix my teeth. I thought I was untreatable. Thank you for giving me hope and giving me the smile I never thought I could have."
- D.B. /
Google /
Oct 01, 2017
Previous
Next
VPro5 is a part of Propel's long line of orthodontic products and is an FDA-compliant Class I medical device. It is a hand-held mouthpiece that accelerates bone movement by producing micopulses, which causes the aligners or braces to fit better. This process speeds up treatment time by up to 50%, which is very appealing to those who have to wear braces or aligners for 12 – 18 months. It is also less invasive than other orthodontic accelerating treatments.
Once you have completed your orthodontic exam and your Invisalign, ClearCorrect, or metal braces are in place, you will be provided with a VPro5 device that can be used in the comfort of your own home. The VPro5 should be worn for 5 minutes everyday, but you may wear the device up to twice a day if you prefer. If you decide to wear the device twice a day, allow yourself some time between sessions. When you are ready to use the VPro5, simply place the mouthpiece into your mouth, bite down, and press the power button. A blue light will flash, which will indicate the start of the session. Once the session is complete, a green light will flash 3 times. You will then remove the device from your mouth and detach the mouth piece from the battery.
Since the VPro5 produces micopulses or tiny vibrations to increase teeth movement, you may experience mild dizziness or nausea after using the device. This is normal and should subside within a few minutes following your session. You should thoroughly rinse your mouthpiece after each treatment to ensure proper oral hygiene.
Some patients have reported that the VPro5 helps with easing the tension they feel with Invisalign or metal braces because it causes a better fit. Others say that they can sometimes experience slight discomfort because they can feel their teeth moving at a faster rate.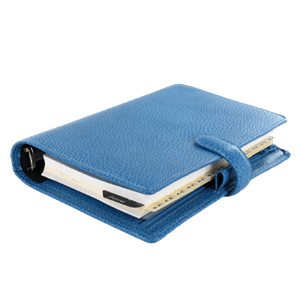 If you wear Invisalign, ClearCorrect, or metal braces and would like to cut your treatment time by up to 50%, call Kentucky Orthodontics & Invisalign for your VPro5 consult. You can visit any of our 9 locations in Louisville, Lexington, Frankfort, Nicholasville, Georgetown, Richmond, Winchester, Mount Sterling, or Owingsville. Our talented Orthodontists Drs. Douglas D. Durbin, Thomas C. Garner, and Lauren D. Morris can discuss the VPro5 in detail and set you on the road to faster results.
Related Procedures