Kentucky Orthodontics & Invisalign services patients all across the Bluegrass state and is proud to be providing exceptional orthodontic care to our local communities. We understand the importance of a good night's sleep and the long-term affects it can have on your quality of life. Therefore, we offer oral appliance therapy for those who struggle with severe snoring and/or sleep apnea. Many patients who have sleep apnea often experience symptoms of fatigue, dry mouth, headaches, and loud snoring. It is a serious condition and should not go untreated. However, snoring doesn't necessarily mean you have sleep apnea. If you suspect that you have a problem with snoring or think you may have sleep apnea, call our office today to schedule a complimentary consultation. Our orthodontists can get you fitted for an oral appliance right away so you can experience a full night's sleep.
Reviews
"Great!!! Staff is so wonderful. Dr. Durbin did a great job with my daughters teeth. She has a beautiful smile."
- T.P. /
Google /
Aug 20, 2017
"I could not be happier with my results from Kentucky Orthodontics and Invisalign! They knew I wanted to get my teeth straightened before my wedding and they worked with me to make that happen. I wouldn't trust anyone else with my smile :) Thank you all so much!"
- L.O. /
Google /
Apr 18, 2019
"Dr. Durbin & Dr. Garner completed my orthodontic treatment (repair to the failed treatment a few years prior) in September of 2008. At the end of my treatment, they placed permanent retainers on my teeth. Just last year (2018) I had an issue with my top retainer breaking and leaving a gap in my wire. I neglected going in, mostly in fear of how much it was going to be to fix... I finally went in today (April 2019) to have a quick consult to see what the best option was for repair and talk pricing. I walked in and before I could even finish with the receptionist, the assistant was there to take me back! (First win... no wait) I get back there, explain what's going on, and she was extremely understanding, took a look and let me know exactly what she thought Dr. Durbin would recommend. Dr. Durbin came over within just a few minutes of waiting. I thanked him for 10 years of no problems! He recommended the fix, gave me the price and I was stunned at how reasonable it was (Second Win)! On top of that, I didn't think I was going to get the issue taken care of today, but the assistant fixed the few breakages and glue deterioration within a 30/40 minute office visit and I was out the door (Third win... considerate of my time)! I am very pleased with the level of professionalism and reasonable price from Dr. Durbin. And more so pleased with the idea that my retainers have been great for the past TEN YEARS! I appreciate your office, doctors, and assistants for taking care of my pearly whites since the 8th grade! -Amanda"
- A.J. /
Google /
Apr 18, 2019
"Dr. Durbin is the best in the orthodontist business. I've been going to this place for years now and I would recommend this place to anyone looking to get your teeth straightened or any problem with your teeth they can fix!!!"
- K.A. /
Google /
Apr 16, 2019
"This place is great! Everyone is friendly and professional. Have been with them for 10 years and wouldn't consider going anywhere else."
- J.K. /
Google /
Apr 10, 2019
Previous
Next
A customized appliance, such as a night guard, can reposition the jaw and allow for better airflow while you sleep. With the proper oral appliance for sleep apnea, you can improve health issues like insomnia, difficulty breathing, fatigue, loud snoring, high blood pressure, and depression.
Typically, most of our patients who visit our office have already received a diagnosis from their primary care physician. However, they often explain their desire to have another opinion by our orthodontists to confirm their condition and to discuss their options for treatment. Therefore, when you visit our office, we can do a thorough sleep study and diagnostic testing before a treatment plan can be made. This process will allow us to better understand your needs and condition.
Once your testing is complete, we will make impressions of your mouth for a custom-fit therapeutic appliance. Your impressions will then be sent to a certified orthodontic lab, where your guard will be created. When your oral therapy guard is ready, you will have a fitting appointment to make sure the appliance fits comfortably and does not need adjustments. Once at home, it is really important to use your night guard on a consistent basis to ensure a peaceful night's rest.
Keeping your mouth guard clean is very easy. We suggest that when you brush your teeth at night and in the morning, you also cleanse your night guard with your toothbrush and toothpaste. Once the appliance is thoroughly rinsed and dried, it should be safely stored in your night guard container. This will ensure proper oral hygiene and prolong the life of your device. You will also need to bring your night guard to all future orthodontic appointments with us and to all your dental appointments as well. This allows us and your dentist to check your appliance for deformities and wear. If your night guard is not in great condition, it will not provide you with effective treatment.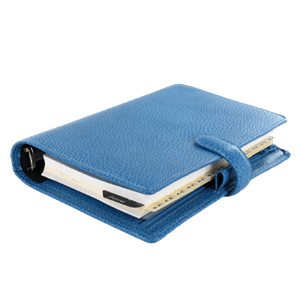 Plan Your Procedure
Procedure Recovery Location

Out-Patient
Call Us
At Kentucky Orthodontics & Invisalign, our Orthodontists Drs. Douglas D. Durbin, Thomas C. Garner, and Lauren D. Morris are dedicated to helping you. Call our friendly patient coordinator in one of our orthodontics offices to make your appointment and change the way you sleep starting today. Even if it is only a snoring problem keeping you up at night or a sleep apnea condition affecting the quality of your sleep and health, we can help with oral appliance therapy. We have offices in the following cities: Georgetown, Winchester, Owingsville, Nicholasville, Richmond, Louisville, Frankfort, Mount Sterling, and Lexington.
Related Procedures