At Kentucky Orthodontics & Invisalign, we offer Propel orthodontics to provide the best care possible for our patients. Propel orthodontics features innovative devices like the VPro5 to accelerate teeth movement for faster results. This modern technology allows for more effective treatment for patients with Invisalign, ClearCorrect, or traditional metal braces. With the VPro5, patients will be able to achieve their desired outcome in less time and with fewer office visits. Other benefits include more predictability, less refinements, greater comfort, and higher patient satisfaction. Our orthodontists are continually researching the latest technology and techniques to provide the best treatment for our Kentucky patients.
Reviews
"Great!!! Staff is so wonderful. Dr. Durbin did a great job with my daughters teeth. She has a beautiful smile."
- T.P. /
Google /
Aug 20, 2017
"Going to Kentucky Orthodontics & Invisalign has been one of THE best decisions I could have made for my tooth alignment and overall dental health. The doctors and staff are professional, thorough, friendly, and are exceptional in patient communication and care. Their very goal is to give you what you are wanting and also making sure you understand all of the options as to what you are needing. Couldn't be happier!"
- J.B. /
Facebook /
Sep 18, 2019
"Thank you so much for Riley's beautiful smile"
- G.G. /
Facebook /
Sep 16, 2019
"I am the mother of 5 kids, 3 of which have already had braces through Kentucky Orthodontics/Dr. Durbin. I also have been a patient.....I got braces at the age of 42 and have been thrilled with the results! We are now on kid #4, and kid #5 will follow in 2020. If you are considering braces, but think that you won't be able to afford the process, talk to these people. They truly believe in helping the patient and making braces affordable."
- E.A. /
Facebook /
Sep 04, 2019
"the before and after is priceless"
- T.E. /
Facebook /
Aug 26, 2019
Previous
Next
VPro5 is a part of Propel's long line of orthodontic products and is an FDA-compliant Class I medical device. It is a hand-held mouthpiece that accelerates bone movement by producing micopulses, which causes the aligners or braces to fit better. This process speeds up treatment time by up to 50%, which is very appealing to those who have to wear braces or aligners for 12 – 18 months. It is also less invasive than other orthodontic accelerating treatments.
Once you have completed your orthodontic exam and your Invisalign, ClearCorrect, or metal braces are in place, you will be provided with a VPro5 device that can be used in the comfort of your own home. The VPro5 should be worn for 5 minutes everyday, but you may wear the device up to twice a day if you prefer. If you decide to wear the device twice a day, allow yourself some time between sessions. When you are ready to use the VPro5, simply place the mouthpiece into your mouth, bite down, and press the power button. A blue light will flash, which will indicate the start of the session. Once the session is complete, a green light will flash 3 times. You will then remove the device from your mouth and detach the mouth piece from the battery.
Since the VPro5 produces micopulses or tiny vibrations to increase teeth movement, you may experience mild dizziness or nausea after using the device. This is normal and should subside within a few minutes following your session. You should thoroughly rinse your mouthpiece after each treatment to ensure proper oral hygiene.
Some patients have reported that the VPro5 helps with easing the tension they feel with Invisalign or metal braces because it causes a better fit. Others say that they can sometimes experience slight discomfort because they can feel their teeth moving at a faster rate.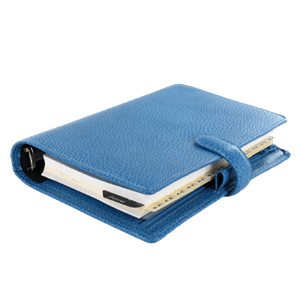 If you wear Invisalign, ClearCorrect, or metal braces and would like to cut your treatment time by up to 50%, call Kentucky Orthodontics & Invisalign for your VPro5 consult. You can visit any of our 9 locations in Louisville, Lexington, Frankfort, Nicholasville, Georgetown, Richmond, Winchester, Mount Sterling, or Owingsville. Our talented Orthodontists Drs. Douglas D. Durbin, Thomas C. Garner, and Lauren D. Morris can discuss the VPro5 in detail and set you on the road to faster results.
Related Procedures