Surgical Invisalign Overview
As one of the nation's top 1% Invisalign providers, Kentucky Orthodontics & Invisalign performs unique and complex orthodontic procedures. In particular, our practice offers surgical Invisalign to improve the functionality and cosmetic of the teeth and jaws. We are the only orthodontic practice in the Bluegrass State that offers this service. Therefore, countless men and women travel from all over Kentucky to receive this distinctive care. Surgical Invisalign utilizes clear aligners to adjust the position of the teeth and surgery to correct the alignment of the the jaw(s). However, unlike traditional jaw surgery, which requires jaw wiring, this procedure uses Invisalign aligners. The surgical Invisalign technique can be performed on the upper or lower jaw alone, or on both at the same time.
Surgical Invisalign Reviews
"I began my journey in February with Drs Durbin and Huang and chose to go with Invasaligns. I am very happy with my braces and sorry that it took so long to get them. On July 20, I had jaw surgery with Dr. VanSickels. Dr. Durbin worked closely with my oral surgeon to ensure that I could transition back into my braces soon after surgery. A week after surgery I was back into my Invasaligns with minimal pain. If you want or need to have this surgery in conjunction with braces, I highly recommend both Doctors. Having this surgery while being in Invasaligns does work and can be done with great results. I can't wait to see the final outcome once I have completely healed and the Invasaligns do their magic!"
- S.D. /
Google /
Jun 11, 2016
"Best orthodontists in Kentucky!"
- W.T. /
Google /
Jun 11, 2014
"Great group!!!"
- M.W. /
Facebook /
Dec 15, 2014
"Loved coming here after struggling with an underbite my whole life. Dr. Durbin and the rest of the staff were very mindful of tailoring my treatment to the dates of my graduation and my wedding so I could look great in my photos. Best of all, I never had to be pricked or poked with needles. Emergency appointments were easy to get when I needed them as well! Great practice."
- M.H. /
Google /
Apr 16, 2018
"Couldn't be happier with everything!! - Couldn't be happier with everything!!"
- W.M. /
SmileReminder /
Aug 16, 2017
Previous
Next
About Surgical Invisalign
Surgical Invisalign is a safe and effective treatment that boasts all the traditional benefits of metal wiring without compromising the appearance of a patient's smile. Typically, malocclusion or a "bite bad" is caused by the misalignment or irregular position of the jaw. Therefore, in order to correct the misalignment of the teeth, the jaw requires surgical repositioning. Commonly, orthodontists use metal wiring to secure the jaw for this specific correction. However, our practice uses clear aligners. This revolutionary treatment is customizable to your specific jaw anatomy and teeth structure for stunning results.
What To Expect with Surgical Invisalign
Prior to your surgical Invisalign procedure, Dr. Durbin will perform a thorough consult and exam. Surgical Invisalign is a very specific procedure that should only be performed by a highly-skilled orthodontist who is Invisalign certified. Our practice is proud to hold such exclusive certifications that allow us to perform the most modern approach to improving your smile. The surgical Invisalign technique offers overall faster recovery time and easier application than other orthodontic methods.
Once Dr. Durbin has taken digital x-rays and molds of your teeth, a customized treatment plan will be developed. We will discuss your treatment options and the details of the procedure during this time. Once you and Dr. Durbin have agreed on the ideal avenue of treatment, your surgical Invisalign procedure will be scheduled.
Surgical Invisalign Aftercare
Every patient is unique, therefore, your recovery and healing will vary. However, unlike traditional braces, surgical Invisalign offers less wear time and a much easier application process. Specific aftercare instructions and oral hygiene will be provided by our office. It's important to adhere to these instructions as they are meant to aid in an optimal recovery. Typically, we will schedule your follow-up appointment after your surgery. Please feel free to call our office at any time if you have any questions or concerns regarding your treatment and follow up-appointment.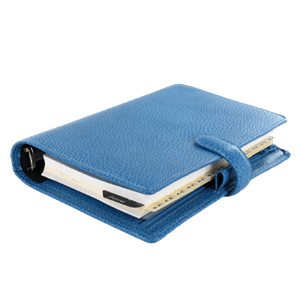 At Kentucky Orthodontics & Invisalign, Dr. Durbin provides exceptional orthodontic care. If you are looking for an easy and modern approach to correcting your smile, visit us today for a free consultation. We will be happy to discuss how surgical Invisalign can benefit you and lead to a long-lasting gorgeous smile. For your convenience, we hold locations in Lexington, Nicholasville, Georgetown, Richmond, Winchester, Mount Sterling, and Owingsville. You can call us at any of our Kentucky locations to learn more.
Related Procedures
Related Post